The "Fad of the Year Club" is the process many companies are engaged in today. They select one or a few of the systems, technologies, and techniques from the 100 or so that are getting significant publicity. There is no shortage of those that promise to solve your problems. Each may be a viable tool worthy of serious consideration. Unfortunately, too often they are poorly selected, poorly understood, inadequately supported, and prematurely abandoned for some other imitative from the list of 100. They fail during implementation, perform poorly, or backfire making things worse than they were before. Those that do not show quick results are dropped and the process is repeated over and over again in a vain attempt to find the key to Operational Excellence manufacturing.
The primary reason for failure to meet expectations is: Lack of Lean Manufacturing Leadership Knowledge and Implementation Skills.
Operational Excellence Manufacturing, PowerPoint-Plus e-Library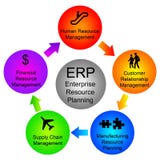 "Make-a-Difference" Manufacturing Knowledge and Know-How
Knowledge and implementation know-how you'll not find in the
books at Amazon.com, neither in YouTube videos,
nor in Google PowerPoint presentation.
Most training materials today are Videos/Webinars that tell you what to do but with very little practical implementation and/or optimization "know how." Videos/ Webinars present their story at a fast pace but most viewer's retention rate is less than 25% and videos and webinars perform poorly as a training and reference document.
Bill Gaw's lean manufacturing PowerPoint-Plus tutorials on the other hand include powerful, Power-Point-Plus charts and graphics, with annotated note pages with "slide commentary" and "lessons learned" by a "been there, done that" operations professional. A value added, learning experience on "how to" design, implement and optimize manufacturing initiatives by focusing on the "basics" of Operational Excellence manufacturing. Companies that focus on computer hardware and software solutions have their "cart before the horse." Without a commitment to identifying and mastering the basics of Operational Excellence manufacturing, individuals and companies will never reach their full growth and earning potentials
Manufacturing managers study their PowerPoint-Plus tutorial content, print relevant sections, and highlight techniques and practices that are important to understanding and master. The resultant game plans are used for training and empowering their teams to exceed their goals and expectations. Videos/Webinars don't provide the same capabilities and their performance results are minimal.
One of the keys to success is having a great coach. Whether you're in the trenches or working your way up the corporate ladder, the experience of someone who's "been there, done that" can be invaluable. Throughout the PowerPoint-Plus e-Library content, Bill Gaw provides expert, back-to-basics manufacturing knowledge, support, empathy, respect and most important, the wisdom of experience. And, he's always just an email away.

Operational Excellence Manufacturing, PowerPoint-Plus e-Library

It's the "how to" that makes a difference!
"Bill Gaw's training is focused on the "how to." Unlike other training materials that tell you only what you need to do... Bill's training presents what you need to do and then he shows you how to do it.
T.J. Imholte, VP Integrated Systems
Advance Storage Products
"Identifying the essentials of Manufacturing Management as targets of kaizen is definitely a powerful and winning strategy. Bill's focus on the essentials propelled ESI's Component Equipment Division growth from $18 to $240 million while increasing our gross profit margin from 32% to 56%. And. it all happened in five years and without adding any space."
Mark Klug, Group President, ESI
"Your training materials are the easiest and fastest way to understand the practicalities of manufacturing success that I have seen in many years of manufacturing consulting activity. I intend to use them in my practice, if you are agreeable, since I am now extending into new consulting areas."

Luis Nascimento, DMA Consultores, Porto, Portugal
"Bill's experience and the resources he provides are first rate and of great practical value for both the experienced manager wishing to push improvement in their business as well as people at the beginning of their careers who need to understand the basics of making a business lean and effective"
Quentin Kopp, a Linkedin.com recommendation

Operational Excellence Manufacturing, PowerPoint-Plus e-Library
There are eight PowerPoint-Plus Tutorials in the PowerPoint-Plus e-Library. Each tutorial has between 38 and 77 slides with slide commentary and "lessons learned" delineated on its "note page.".
What Does It Cost?
Much less than you would imagine. In fact, we make the PowerPoint-Plus e-Library affordable so that it can fit easily within your company's training budget. We want you and your company to hear what Bill has to say about Operational Excellence Manufacturing and the best way to do that is to make it affordable. Here's what you'll find in your .e-Library:
Strategic Planning PowerPoint-Plus Tutorial

- Strategic

planning is a business process that many companies employ to identify their strategic objectives and critical success targets Establishing Operational Excellence Manufacturing as a strategic planning objective is a major step toward reaching a company's full growth and earning potentials.

(

Price: $97.00

)
Value Stream Mapping
PowerPoint-Plus
Tutorial
-
Maps and flowcharts help make work visible. Increased visibility improves communication and understanding, and provides a common frame of reference for those involved with improving business and work process. Value Stream Mapping and Gap Analysis should be the first step in the
pursuit of Operational Excellence Manufacturing.
(Price: $97.00)
Performance Management
PowerPoint-Plus
Tutorial
-
Financial numbers may tell us who's winning the war, but it takes a motivational measurement system to win all the battles along the way. Remember, "without data you're just another opinion."
(
Price: $97.00)
Sales & Operations Planning
PowerPoint-Plus
Tutorial
-
Bringing sanity to
shop floor and supplier scheduling requires continuously improving the

integration of sales forecasts, master schedules and day-to-day schedules.
(Price: $97.00)
Kaizen Management
PowerPoint-Plus
Tutorial
-
If your business team can handle only one strategic initiative at a time, then let it be the implementation of a "quick-hitting" continuous improvement program. There just isn't any other more important program in our pursuit of profits.
(Price: $97.00)
Supply Chain Management PowerPoint-Plus Tutorial - Material handling and storage are two of business's high cost, non-value added activities. The elimination of the stock room, as it is known today, should be a critical success target of all businesses. It's time to realize that there is much more to supply chain manufacturing than simply placing purchase orders with the lowest price bidder. (Price: $97.00)
Lean Manufacturing PowerPoint-Plus Tutorial - If your company needs to increase speed, improve quality while reducing non-value added costs this lean training provides the road map. Many of the manufacturing concepts, principles and techniques presented are applicable to all industries. (Price: $97.00)
Thinking Outside the Box e-Book - Creative thinking skills are required by everybody. Each and everyone needs to continuously challenge and expand their ways of thinking to enhance personal and business success. (Price: $97.00)
A $776.00 value... discounted 36%
for a
Special Website Visitor's Price of only:
$496
.00

$496.00
Order your Operational Excellence Manufacturing, PowerPoint-Plus e-Library today at your very special price of only $496.00 That's a discount of $280.00 from our retail pricing and thousands of dollars less than the price of attending relevant seminars.
And, It's Better than Attending a Seminar/Webinars
With expert commentary and "lessons learned" it's like attending a seminar in person, having Bill guide you personally through his Operational Excellence, lean manufacturing operations methodology. Plus, you'll have all of Bill's "commentary and lessons learned" for future reference and team training. Live seminars/webinars just don't provide the same capability and performance results.


A supporter saying it better than we can::
"Bill has helped me a lot, either by providing clear and precise directions whenever I asked, or by sharing much of his deep knowledge in his Website, bbasicsllc.com. Managing, with excellence, the combination of sound theoretical knowledge with successful "hands-on" expertise, Bill is certainly one of the few persons I'd classify as "Mentor of the Coaches"!

Paulo Lindgren Lean Six-Sigma Consultant
and MBA/M.Sc. Professor

Operational Excellence Manufacturing, PowerPoint-Plus e-Library
You may ask... what's in it for me? My company?
Your Operational Excellence Manufacturing, PowerPoint-Plus e-Library will help you:
* Focus your knowledge and effort on significant issues
* Master the best practices for manufacturing success
* Become a BIC Manufacturing advocate, leader, champion
* Transform your work life form drudgery to fun.
* Gain recognition, respect, and rewards.
Your Operational Excellence Manufacturing, PowerPoint-Plus e-Library will help your company:
* Improve Sales-Operations-Manufacturing Planning
* Improve customer on-time delivery of high quality products
* Eliminate the high cost of overtime, scrap, and rework
* Gain control of inventories and optimize their turnover
* Increase product profit margins and bottom-line results
Organizations that are lean, agile, and quick to
respond clearly have the edge."
Price Pritchett

Another customer saying it even better than we can:
"Thank Bill for the "Free-be". I can already see where I can apply much of it to my office operation. By the way, I did not just buy the Training e-Library I bought the "Performance Measurement Training Package." The Training e-Library has been reviewed and re-reviewed many times already and many slides used to train some of my staff. Thanks for a great product."
Dave Krug
davekrug@gmail.com

Our Guarantee says it all

We are so sure that your Operational Excellence Manufacturing, PowerPoint-Plus e-Library will have the impact you desire that you can order entirely at our risk. The e-e-Library comes with a No Risk, 100% Money-Back Guarantee. This is a Lifetime 100% Money-Back Guarantee!
Believe this, we will never consider your purchase binding until you have reviewed all the material and put it into practice. We know that you, like our other customers, will be thrilled with the results. In fact, we are so convinced that your e-e-Library will work for you that if you're not completely satisfied for any reason, simply let us know and we'll make an immediate full refund of your purchase price and you can keep the e-library. You simply can't lose.